Medical Makeover: Mount Pleasant's Health Care Community is Growing
Mount Pleasant is growing, and its burgeoning population demands an increase in medical facilities.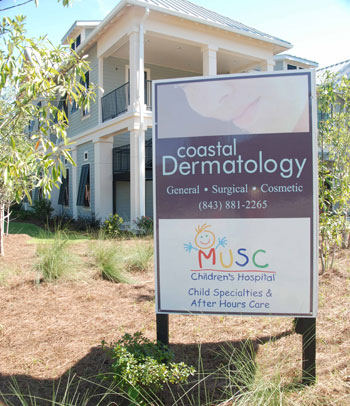 Several companies are filling that important need.
Adams Development Co. LLC specializes in medical office development; one of its projects, near the intersection of U.S. Highway 17 and State Highway 41, was 100-percent occupied before construction was completed. Coastal Dermatology occupies the second floor of the 12,000-square-foot building, while the Medical University of South Carolina's Children's Care Clinic, which provides pediatric and after-hours care, is on the first floor.
Adams Development is already at work on a second medical building in the same general area.
"We're very cautiously optimistic that the Southeast and Charleston specifically remain a desirable place for people moving out of other colder parts of the country," said owner Franklin Adams. "Most of them are aging and need medical care."
Adams pointed to the opening of two Mount Pleasant hospitals in recent years as a barometer of anticipated growth.
"The hospitals are very sophisticated and strategic in how they move and expand, and I think that's a fair indicator," he said.
Hospital Growth
Since its opening, East Cooper Medical Center has been feeling good about the brand-new facility it built almost next door to its former site. The 140-bed hospital was busier than ever during its first year in the new facility. Admissions were up 5 percent, outpatient services had risen 4 percent and emergency department visits had increased by 2 percent, said Jason Alexander, ECMC's CEO.
Nationally, admission numbers are decreasing as more people opt for outpatient services, Alexander commented. He said the increase at East Cooper is surprising but at the same time an indication that the hospital is reaching people who previously had gone elsewhere plus attracting patients who weren't getting care at all.
ECMC is known for its maternity and spine-related services, as well as for breast reconstruction. Alexander said the goal now is to make
sure people are aware that East Cooper can provide other services and general medicine.
"We want to make sure the community knows we're not just a baby hospital," he said.
To that end, East Cooper has been expanding its footprint beyond the main Mount Pleasant campus, having added Charleston Breast Center in West Ashley and Charleston Imaging to its medical family. In addition, the hospital earned six gold seals of approval from The Joint Commission in the areas of laminectomy, heart failure, pneumonia, advanced primary stroke center, minimally invasive colorectal surgery and advanced inpatient diabetes.
Soon after East Cooper Medical Center began accepting patients, Roper St. Francis Mount Pleasant Hospital opened on U.S. Highway 17 North. With 85 beds, the hospital is targeting the northern end of Mount Pleasant, where growth has been visibly evident in the last several years with new neighborhoods and shopping centers and a new Wando High School.
Having two hospitals in a town of about 68,000 hasn't negatively impacted either; Roper St. Francis also is reporting positive growth. CEO John Sullivan said it typically takes a startup facility three years to operate in the black, but, after only a year, Roper St. Francis already had reached that financial milestone.
Roper St. Francis Mount Pleasant Hospital has a strong maternity services line and is growing its cardiovascular and endocrinology specialty areas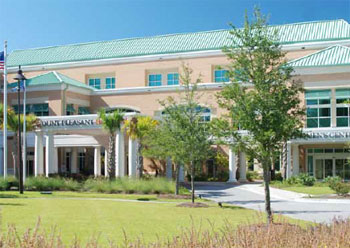 while making sure it functions as a true community hospital that meets the needs of those in its service area, Sullivan said.
Roper St. Francis had a strong patient base in Mount Pleasant, so the new hospital was a convenience for existing customers and also attracted new patients. Of the 18,000 people who sought services in the new Roper St. Francis system, 30 percent had never before visited a Roper facility, Sullivan said. Among those new patients, 17 percent came through the Mount Pleasant hospital.
Not bad results for a hospital that opened the doors to its $160-million facility amid a particularly challenging economy.
"When the decision was made to build, the country and Mount Pleasant were in a boom," Sullivan said. "But we opened at the height of the worst economic environment many of us had seen in our lifetime."
"In no way are we disappointed," he added. "Start-ups can't be good; they have to be better and we have to be good enough to make people change. That's not done quickly or without a lot of work."
For some medical practices and service providers, a new building or expansion is about consolidating to make life easier for patients. That's the case for Southeastern Spine Institute, which recently expanded its Chuck Dawley Boulevard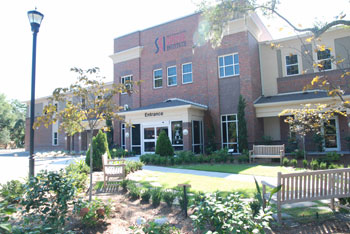 location and closed its offices on Bowman Road and in West Ashley. Now patients can get a diagnosis and treatment plan in the same visit and in the same facility, CEO Joey Fischer explained.
Patients may spend more time at their appointment, but they leave with a plan and don't have to make multiple visits, he said.
The tri-county area accounts for about one-third of Southeastern Spine's patients - about 9 percent from Mount Pleasant - and the rest come from around the state. A larger facility with amenities such as a lounge area accommodates patients and families from out of town, Fischer said.
The center also has three MRIs. a larger physical therapy gym, ultrasound and 26 exam rooms. With additional physicians, more growth is planned, particularly since the efficiency of the space allows for more patient visits, Fischer said.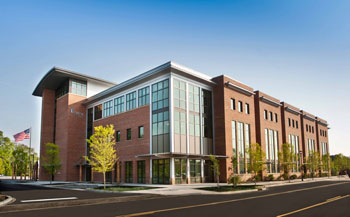 By May 2012, almost 600 patients a month were coming through the doors.
"We fully expect to maintain that and to grow," he said.
And on the other side of town, emerging from the middle of highway construction on Hungryneck Boulevard, was an 80,000-square-foot MUSC Health facility. A project of MUSC Physicians, it put a number of locations around Mount Pleasant under one roof.
More than 70 physicians rotate through the facility, providing East Cooper with a broad range of services, including urology, general internal medicine, cardiology, family medicine and neurology.
"It's about greater convenience for patients," said Chris Cochran, MUSC Health director of facilities and business development. "This is a premier facility offering greater access to subspecialists."
Cochran said the location is at the apex of Mount Pleasant's growth.
"We're excited about the building and quality medical treatment as well as the added convenience. We hope each patient receives a level of care that is unrivaled in a facility that is unrivaled," he said.
Dr. Kerry Solomon has opened the latest Carolina Eyecare Physicians facility along U.S. Highway 17 in Mount Pleasant. With its low lighting, Zen music and water fountains, the 11,000-square-foot building is more like a spa than an ophthalmology center.
"Our approach is to make it relaxed, comfortable and welcoming,"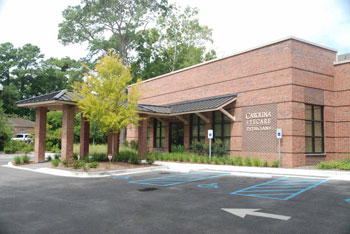 Solomon said. "We are all about improving people's lives through better vision, and we want their experience to be personal and memorable, not sterile and clinical."
Carolina Eyecare Physicians, which has additional locations throughout the Lowcountry, provides general ophthalmology services along with refractive services, including LASIK and cataract correction procedures.
Kindred Healthcare Inc. was planning to move its Kindred Hospital Charleston to Mount Pleasant once it completes the renovation of the former 125,000-square-foot East Cooper Regional Medical Center. Kindred Healthcare purchased the facility with plans to house 59 long-term acute-care beds and 35 sub-acutecare beds. The hospital specializes in treating and rehabilitating patients with needs beyond the length of an average hospital stay.